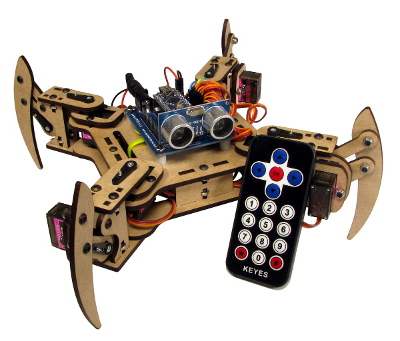 The mePed is an awesome little open source quadruped robot which allows anyone to
build their very own walking robot with no prior knowledge in robotics!
The mePed Version 2 is the latest version of our quadruped robot.  Click here to view more information!
Best In Class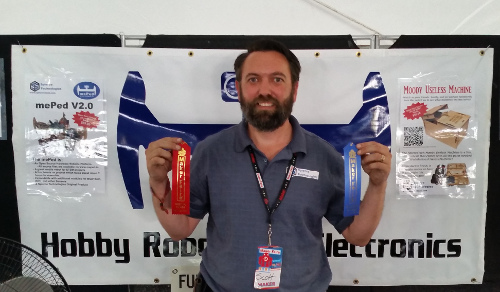 More than 125,000 people attended the 2017 Bay Area Maker Faire this year with over 1,100 Makers showing off their creations and we were honored to receive the Best In Class award for Robotics and the Editor's Choice Award for our Moody Useless Machine!  We appreciate everyone who stopped by our booth and shared in the excitement with us!  We'll be attending the Seattle Mini Maker Faire in September and the Denver Mini Maker Faire in October.  If you're in the area, stop by and say hello!